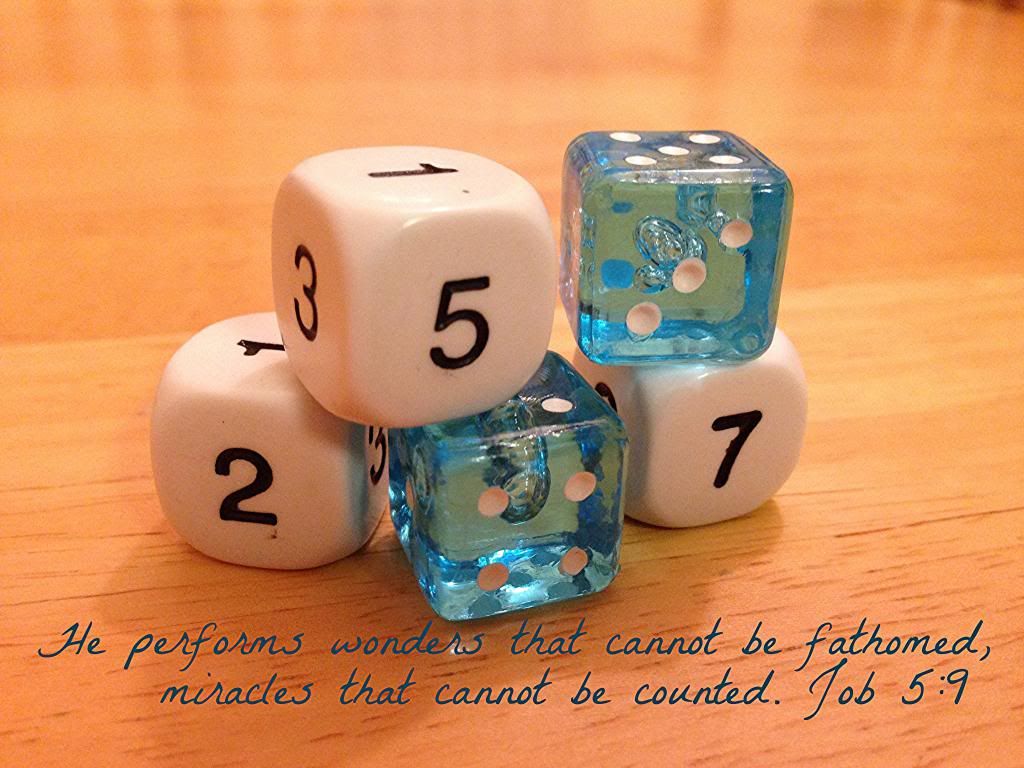 are the wonders you have done,
the things you planned for us.
None can compare with you;
were I to speak and tell of your deeds,
they would be too many to declare. Psalm 40:5
At first I thought I would run out of gifts to list. Getting to a thousand
like the book suggests
seemed an impossibility. I could never count that far. List a thousand gifts? No way. Today as I am writing this post my gift list is beyond four thousand! I don't say that to brag, but to prove a point.
You can't out count God.
His amazing feats are too many to list. So the irony? My attempt to count God's gifts wasn't an impossibility because I couldn't reach a certain number. It is an impossibility because there is no number to reach. There are too many to declare says the psalmist. I can't count them because the figure will be too high when all is said and done.
God out does us every time...therefore we can't out count Him. Try as you might to count and you won't get far. Think as you might that He doesn't really love you and He will keep pouring on the love...the gifts. Forget to count and He is still there loving you. Because whether or not you count His gifts, He can't be undone.
Want to start an attitude of gratitude? Here are some resources:
One Thousand Gifts: A Dare to Live Fully Right Where You Are
The Joy Dare
Grateful Journal Printable
A Blossom of Blessing
Printable Gratitude Journal Month Markers