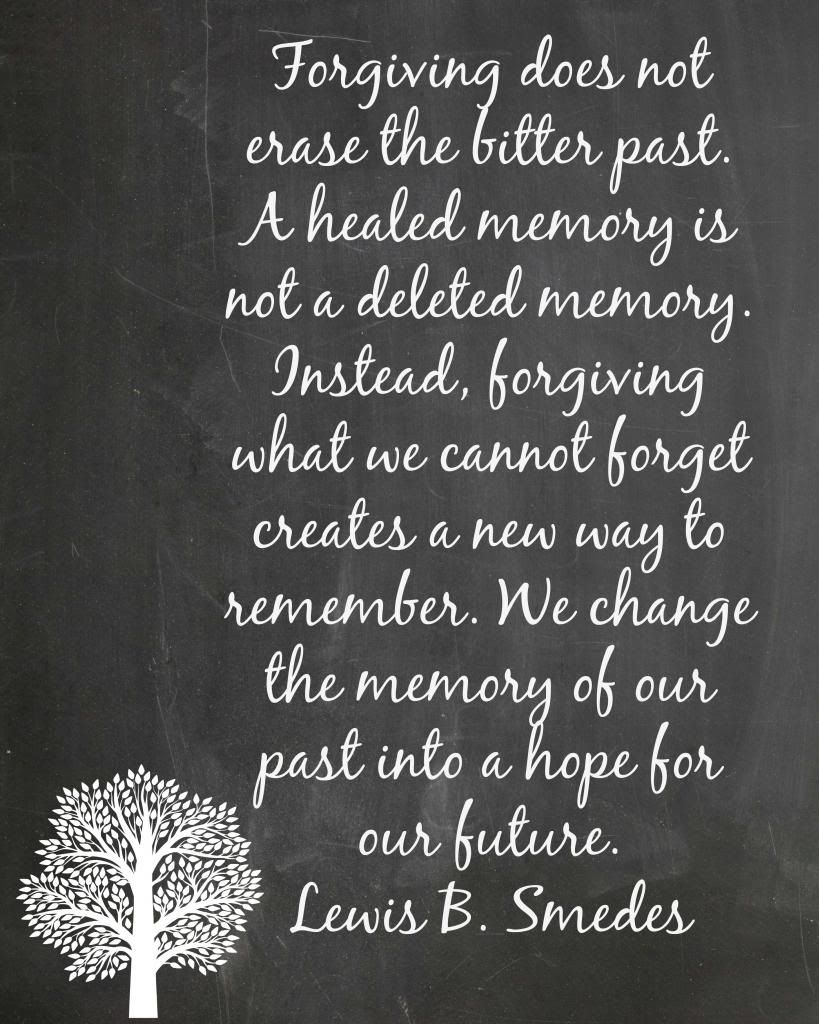 Our pasts shape our futures. What happened to us can develop us or destroy us. I have been learning over the past months that remembering is a choice. How we choose to see the past is ultimately how it will affect us. Choose to see only the hurt and the agony and you turn into one bitter person. Choose to see the benefits that came from an awful event and you turn into a better person. Bitter or better is a choice.
Last year
I was dismembered
. Torn apart emotionally in ways I never thought possible. What was done should not have been done. There were forgiveness issues that I had to deal with. Ultimately, I came to realize that in order to forgive I would need to look at what happened in the light of God's love. I would need to "remember" the past offenses and the people involved in those offenses in a way that would point to God's love for me. Yes, it happened. Yes, it hurt. But, honestly, the dismemberment was of great benefit to me. God's love oozed profusely through it all while my heart oozed the grief. He never deserted me...He was just leading me to something else. I have learned to fear man less. To enjoy life more. To honor relationships like never before. To have gratitude for the little gifts God gives in life. To be content in the moment. To discard some of the anxieties I had been living with for decades.
It is interesting that an alternate meaning of "remember" means "to put back together". That which was dismembered can be remembered again. It is how we recall the past that makes all the difference.
Choose to remember God's love through the pain and we can be put back together again. Choose to remember only the pain, and you remain dismembered.
Linking up with...