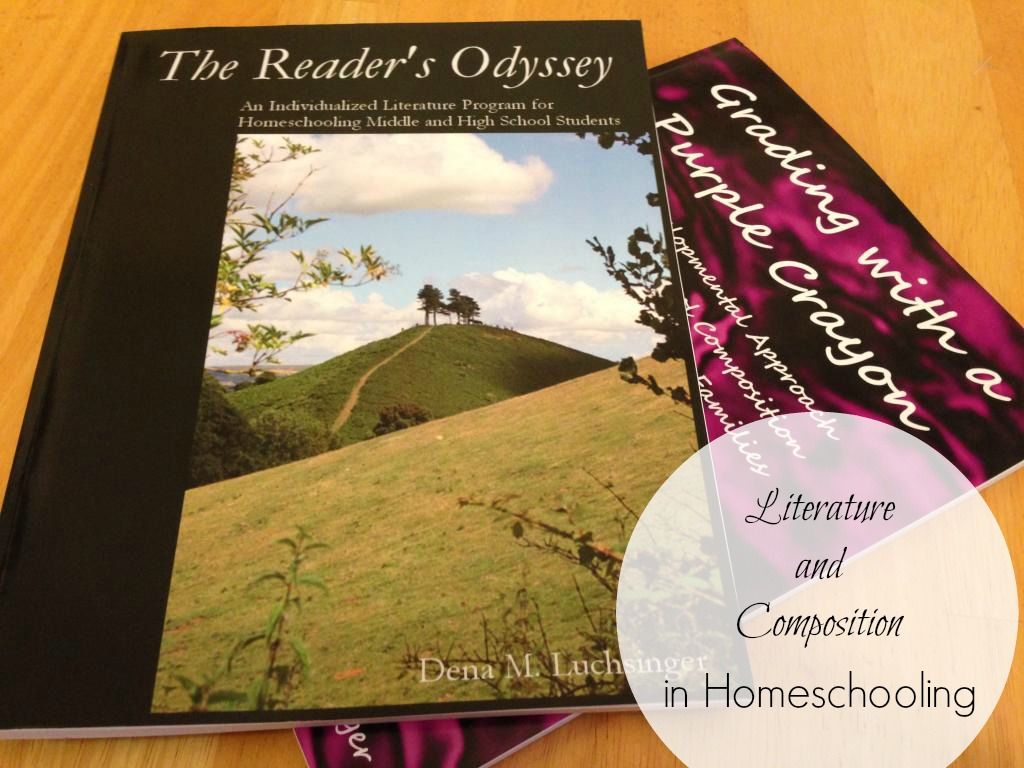 {This post has affiliate links. Thanks for supporting this blog.}
I love literature and writing, but sometimes teaching these subjects can be a challenge. Literature is a challenge to teach if you as the teacher haven't read the book. I have to be honest...there have been several books my boys have read that I never cracked open. We used literature guides like from
Progeny Press
when I wasn't familiar with the story. Writing is hard to teach for me even though I write and blog a lot. I have a hard time communicating what needs to be done to my sons' papers to make them sound better. So this summer I read
The Reader's Odyssey: An Individualized Literature Program for Homeschooling Middle and High School Students
and
Grading with a Purple Crayon: A Developmental Approach to High School Composition for Homeschooling Families
. Both of these books are going to be invaluable as I teach my youngest this coming year and help my oldest with a college-level English course he may take.
The Reader's Odyssey sets up a system of choices for your student. It walks you through how to set up a reading contract and give it parameters that you can be comfortable with while still give your student a choice. Dena, the author, says that students are more willing to read literature if they have some say in what they read. For example, I have set up for my son to read 7-9 literature selections this semester, but about four of them need to be classics. That may seem like a lot, but some of those choices will be short stories. He will be required to keep a reading log (which you can copy out of the book), do literary analysis checklists (also in the book), and book summaries. I have to supply him with a stack of books, and he can choose from there. So as you can see there are plenty of choices for him, and I can set some boundaries on reading material. Dena goes through the whole process in her book and gives you the paperwork you need to get started like literary checklists, literary interpretation pages, and instructions for students on how to do literary analysis papers (for highschoolers).
Dena's second book, Grading with a Purple Crayon, teaches the homeschool parent how to teach composition. In it, she goes over how to set up grading rubrics and assign grades. I LOVED how she lays out what makes an essay extraordinary. There are chapters on the following ideas: Five-Paragraph essay form, types of essays, clear content, coherent progression, and eloquent prose. There is even a section on advanced compositions for college-bound students. Once again, her concepts are invaluable and have given me ideas on how to help my son with his writing.
If you are searching this school year for how to handle language arts for your middle or high school student check out her books!