{Affiliate links used. Thanks for supporting this blog.}
There are times when you need a change of pace. For years I have done women's Bible studies from authors like Beth Moore or Priscilla Shirer. I still love to study like that, but I have done most of them over the years and need to mix things up a bit. I am not much for devotionals because I love going deep and not all devotionals provide that. I also gain by doing a rapid read of the Bible {
The Bible in 90 Days
} from time to time, but that can only be done once in a while or you burn out. It doesn't provide time for you to really get into certain passages that catch your attention. So, a few weeks ago I picked up
Women of the Word: How to Study the Bible with Both Our Hearts and Our Minds
.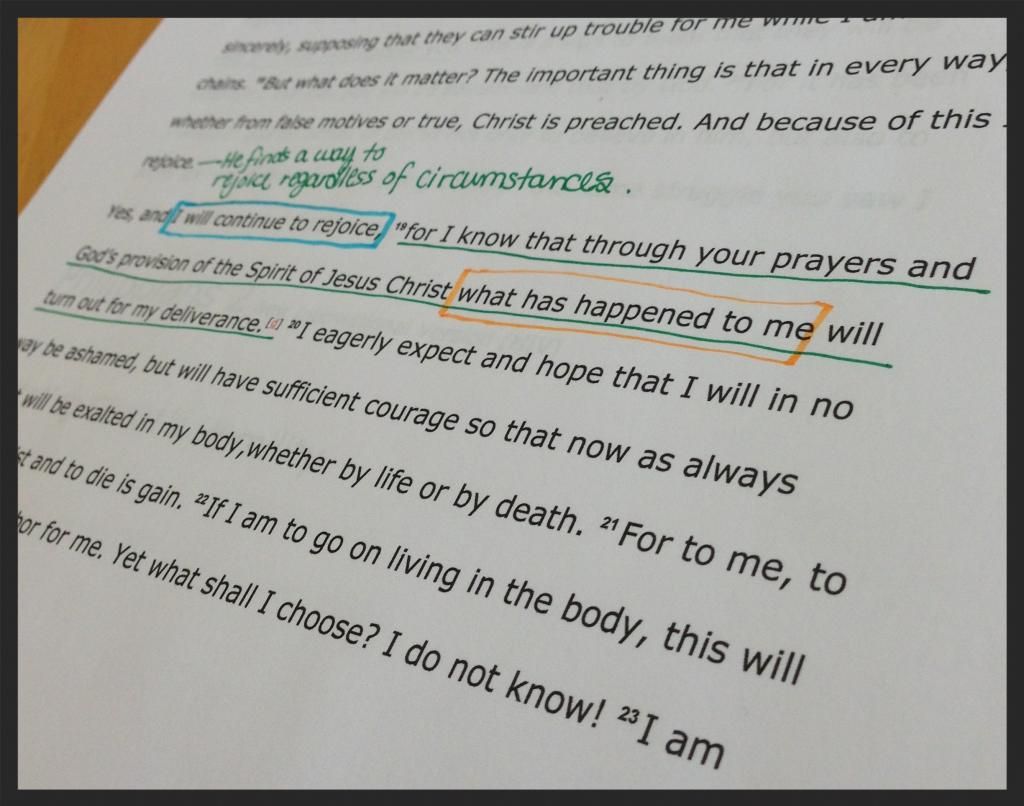 Jen's book is relatively short and offers a ton of ideas on how to move through a passage. As I read through her instructions I took notes. I then typed up a simple step-by-step list of how to work through a part of scripture.
One of the ideas she talks about is a printout of the passage you are working on. I chose Philippians since it is only four chapters long. I went to
Bible Gateway
and printed out the whole book. That way I could mark up the passage in various ways. For example, one of the exercises is to look for repeated words or phrases and mark them. I was amazed to find out that there are several themes running through Philippians like humility, joy in life's circumstances, being living examples, and God's purpose for each of our lives.
Jen spends time on how to go about comprehending, interpreting, and applying what you study. She takes your through a process so that you will be able to comprehend what is going on in the passage, and comprehension is a big part of the battle. After that the interpretation and application are easier. She also explains how we should approach studying God's Word: "
God before me, and mind before heart
." But I will let you read that part for yourself. :-) She will do a better job explaining what she means by that phrase.
I can't recommend her book enough! I read TONS of books each year, but this one has been the most valuable so far for me in 2014.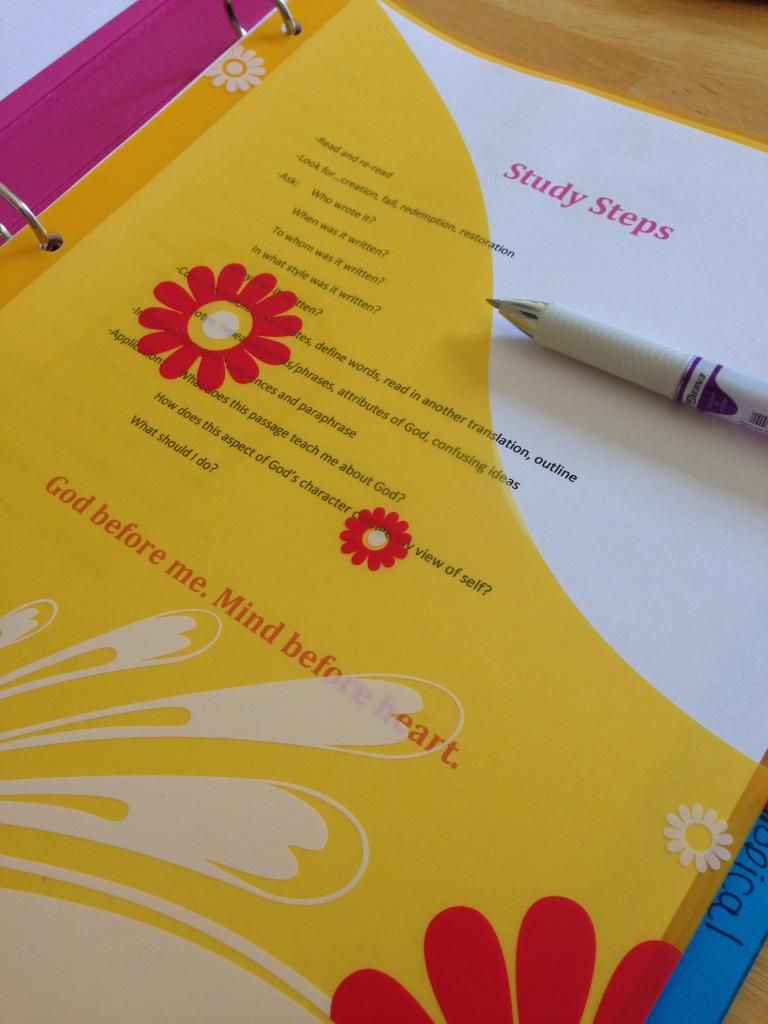 {One word of warning though...as you read through you may want to take notes on her method so that you will have a list of what to do when you start studying the passage/book of your choosing.}