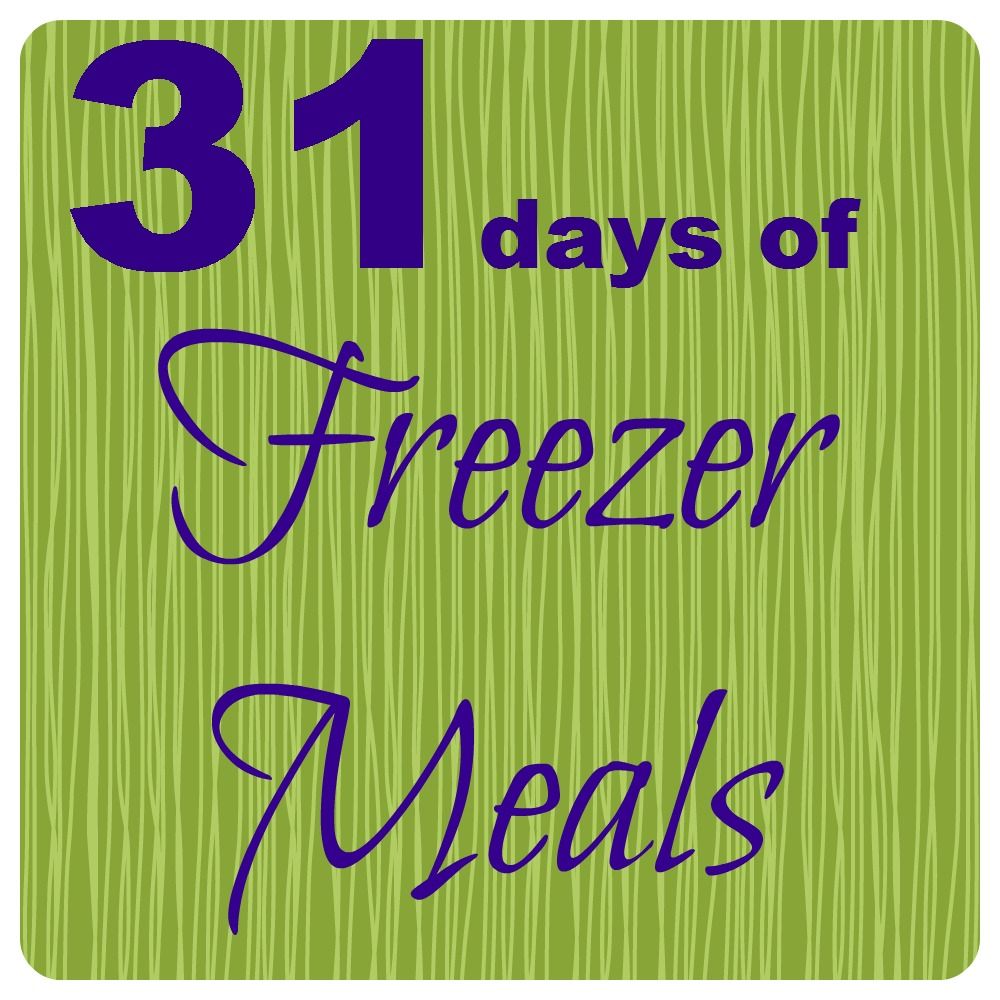 Each month I limit how many casseroles I make for the freezer. They tend to take up more space than foods packaged in Ziploc gallon bags. I also have a limited number of pans. Here are some tried and true casserole type dinners.
Lisa's Lasagna
(This is the best lasagna I have ever tasted! I am hoping with this recipe to finally make a great lasagna.)
1 lb. ground beef
1/2 cup chopped onion
1 clove garlic, minced
1 16 oz can diced tomatoes
1 8oz can tomato sauce
1 6 oz can tomato paste
2 t. dried basil
1 teaspoon salt
8 oz lasagna noodles
1 T. oil
2 eggs
2 1/2 cups ricotta
3/4 cup grated Parmesan
2 T. dried parsley flakes
1 lb. mozzarella, thinly sliced
Cook meat, onion and garlic til the meat is browned. Drain. Stir in the undrained tomatoes and next 4 ingredients. Cover and simmer 15 min. Meanwhile, cook noodles til tender in boiling salted water with oil added to the water. Drain and rinse noodles. Beat eggs; add ricotta, 1/2 cup Parmesan, the parsley, 1 t. salt and 1/2 t. pepper. Layer half of the noodles in a 9 by 13 pan. Spread with half of the ricotta filling. Add half of the mozzarella cheese and half of the meat sauce. Repeat layers. Sprinkle with remaining Parmesan. Bake in 375 degree oven for 30 min. until heated through. Let stand 10 min.
Creamy Burrito Casserole
Brown the meat with the onions and add the taco seasoning. Mix the beans and meat together. In another bowl mix the sour cream and the soup. In a baking dish, spread the sour cream mixture on the bottom. Put down a layer of tortillas. Add a layer of the meat mixture. Sprinkle on a layer of cheese. Repeat the layers. Bake at 350 until heated through. You can serve it with shredded lettuce and chopped tomatoes.
Sour Cream Noodle Bake
1 lb. hamburger
1 can (15 oz) tomato sauce
1/2 teaspoon salt
black pepper
8 oz. (weight) egg noodles
1/2 cup sour cream
1 1/4 cup small curd cottage cheese
1/2 cup chopped onions
1 cup grated sharp cheddar

Preheat the oven to 350. Brown the hamburger, drain the fat and add the tomato sauce, salt and pepper. Stir and then simmer while you prepare the rest. Cook egg noodles until al dente. Drain and set aside. Combine sour cream and cottage cheese. Add pepper and then the noodles and onion and stir. To assemble: add half of the noodles to the baking dish. Top with half of the meat mixture, then sprinkle on half of the cheese. Repeat the layers. Bake for 20 minutes or until cheese is melted.
Green Chili Chicken Enchiladas
(My favorite enchiladas)

3-4 chicken breasts-cooked and chopped
Corn tortillas
¼ cup margarine/butter
¼ cup flour
2 cups chicken broth
1 cup sour cream
2 cups Monterey Jack cheese
½ of a 4 oz can chopped green chilies
¾ cup chopped onion
Melt butter. Blend in flour and chicken broth. Cook until it thickens. Blend in sour cream. Don't boil. Pour enough sauce to cover the bottom of 6x10" pan. Mix 1 ½ cups of the cheese, onion, chilies, and chicken in a bowl. Use this mixture to fill the tortillas. Roll tortillas and place seam side down in the pan. Pour sauce over all. Bake at 350 for 45 minutes. Sprinkle remaining cheese on top and bake 15 minutes longer.

If you are feeling lazy…you can always do the enchiladas in layers instead of rolling them. I do sauce, tortillas, filling, more tortillas, and more sauce.

Some other casserole dishes: