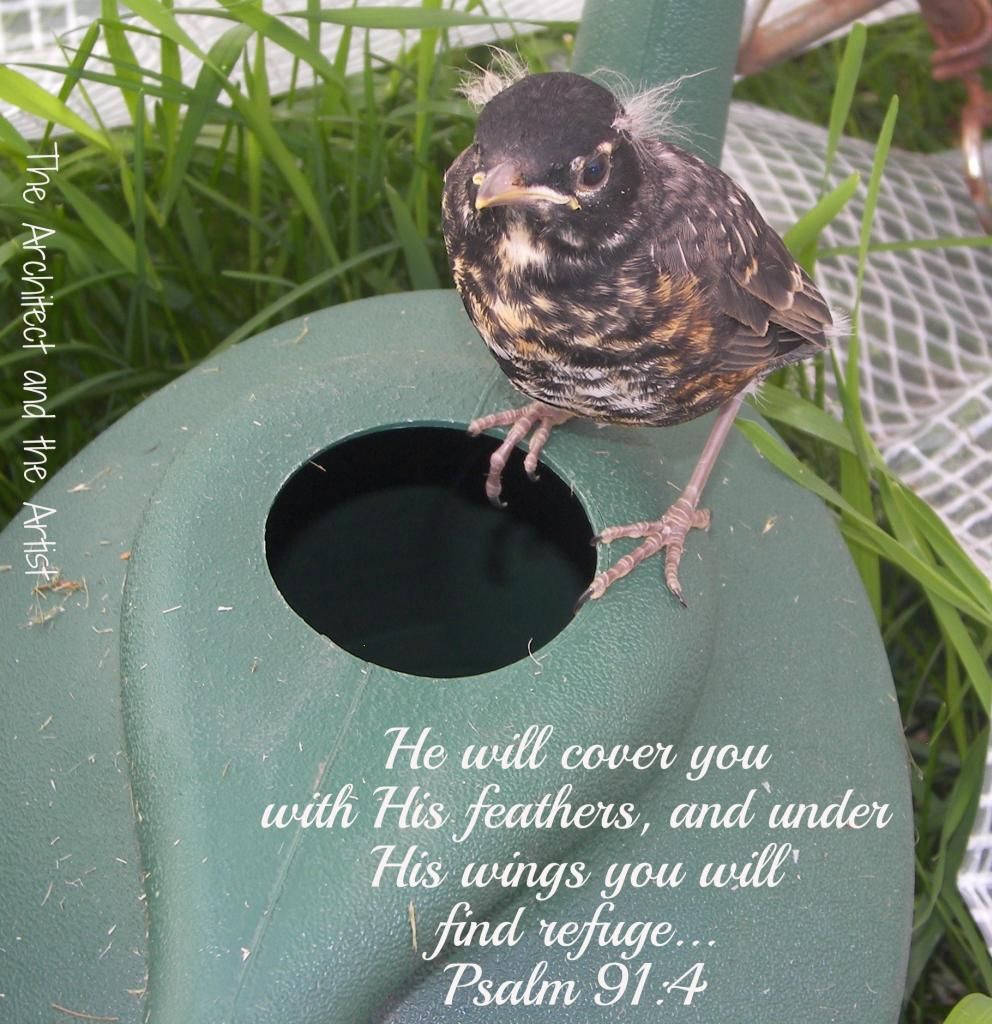 I find them staring each other down. The baby robin and its "foe", a miniature schnauzer, that doesn't look so miniature when you've just dropped out of a nest. The schnauzer was a perfect gentleman only wanting to make a friend. But to the baby he was a monster. How scary to live in a world where you are helpless, vulnerable.
I want to sit with that baby and watch over him. He is looking a little lifeless sitting on his bottom in the grass with his feet up. He looks scared, tired, overwhelmed not unlike the person staring down at him. I want to protect him, but I have a dog to redirect, dinner to make, duties to perform. I walk away. I come back after awhile (Who am I kidding? I check on the baby off and on all afternoon). He has hopped at bit here and there. Relief rushes over me. He isn't sick or dying. He is safe and sound amongst the blades of grass. And then it hits me, these are the ones that God takes care of...
Are not two sparrows sold for a penny? Yet not one of them will fall to the ground outside your Father's care. Matthew 10:29
Why do I worry? I may feel helpless and hopeless. But that is a lie. I never fall out of my Father's care. I may face "foes", but are they really the monsters that my mind makes them out to be? There are no monsters when God is your Father...only illusions of monsters. Is it possible that the helplessness and the foes are put in my path to show His care? Does He allow them in so that I can face the harshness of life and know that I don't face it Fatherless? Does the presence of the heartache only prove His love?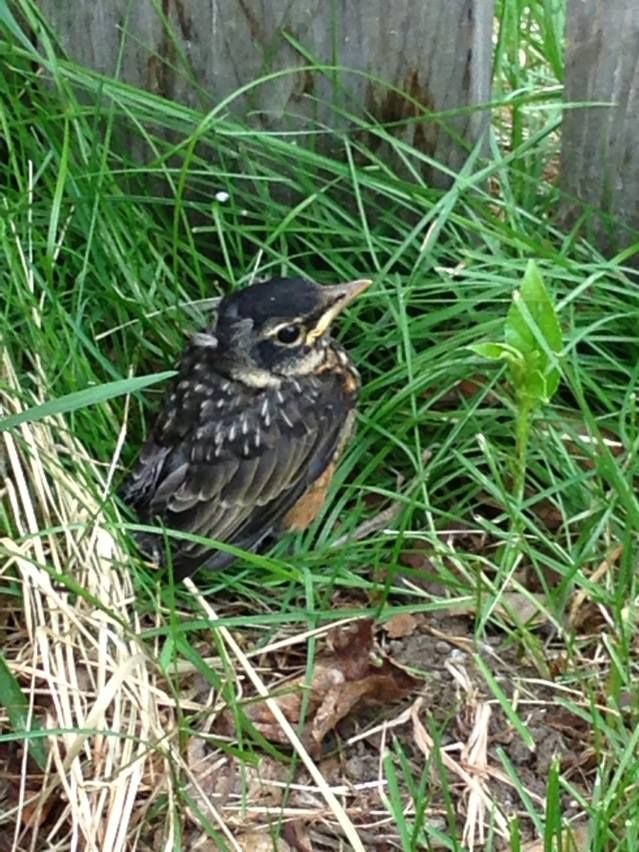 By evening, the it has cooled and the baby bounces to life. Hopping to and fro. No longer hiding in the grass. To be that baby that is my desire. To hop to and fro and no longer hide, but embrace life. To know that we don't fall out of His care. That we can take a leap and He is still there.