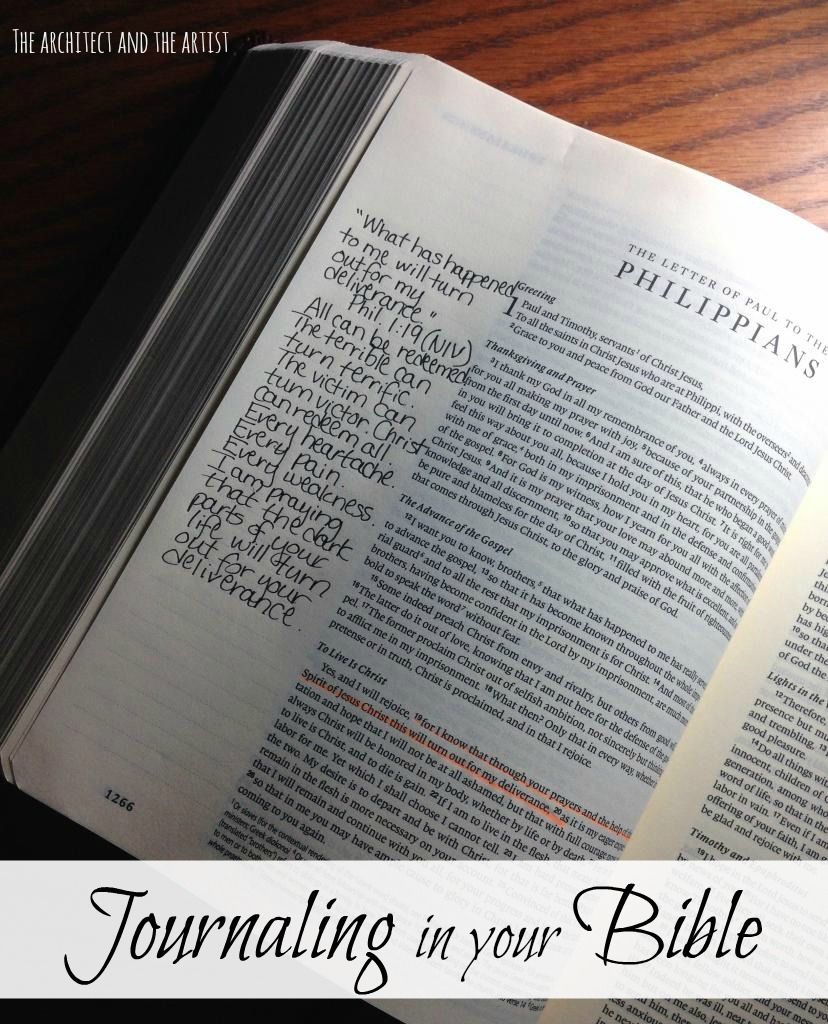 {Affiliate links used. Thanks for supporting this blog.}
For about a month or so now I have had an
ESV Single Column Journaling Bible
. It has given me the freedom to write in the margins and take notes on concepts that strike me. In the past with other Bibles I have mainly just highlighted verses, but with the space now provided for me I can write down my thoughts and the connections I make to His Word. Here are five activities that I am doing with my new Bible...
Highlight it.
I have always loved highlighting verses that stand out to me. When I ordered my Bible I also got these
Eco Highlighter Pencils
and LOVE them. They don't bleed through and I love the feel of them better than using regular highlighters. All the colors show up well so that you can readily find what you highlighted.
Write about it.
For writing notes I use these
black pens
. This brand does come in colored sets, but I like using just black at least for the time being. Maybe I will change it up in the future. This is my favorite part of using a journaling Bible in that I can write down my thoughts beside the highlighted verses. I may reword the verse, write what struck me, or refer to a life circumstance and how it correlates to the verse. Here are some examples from my Bible...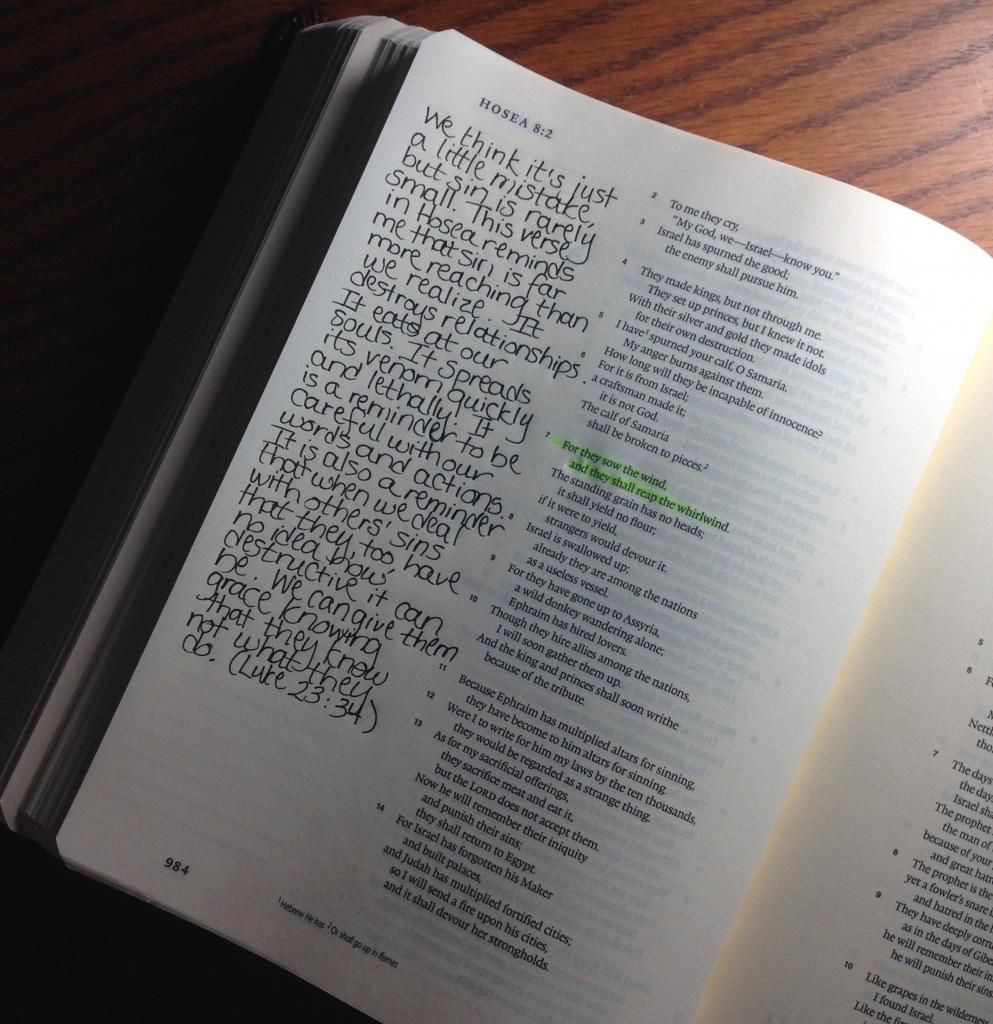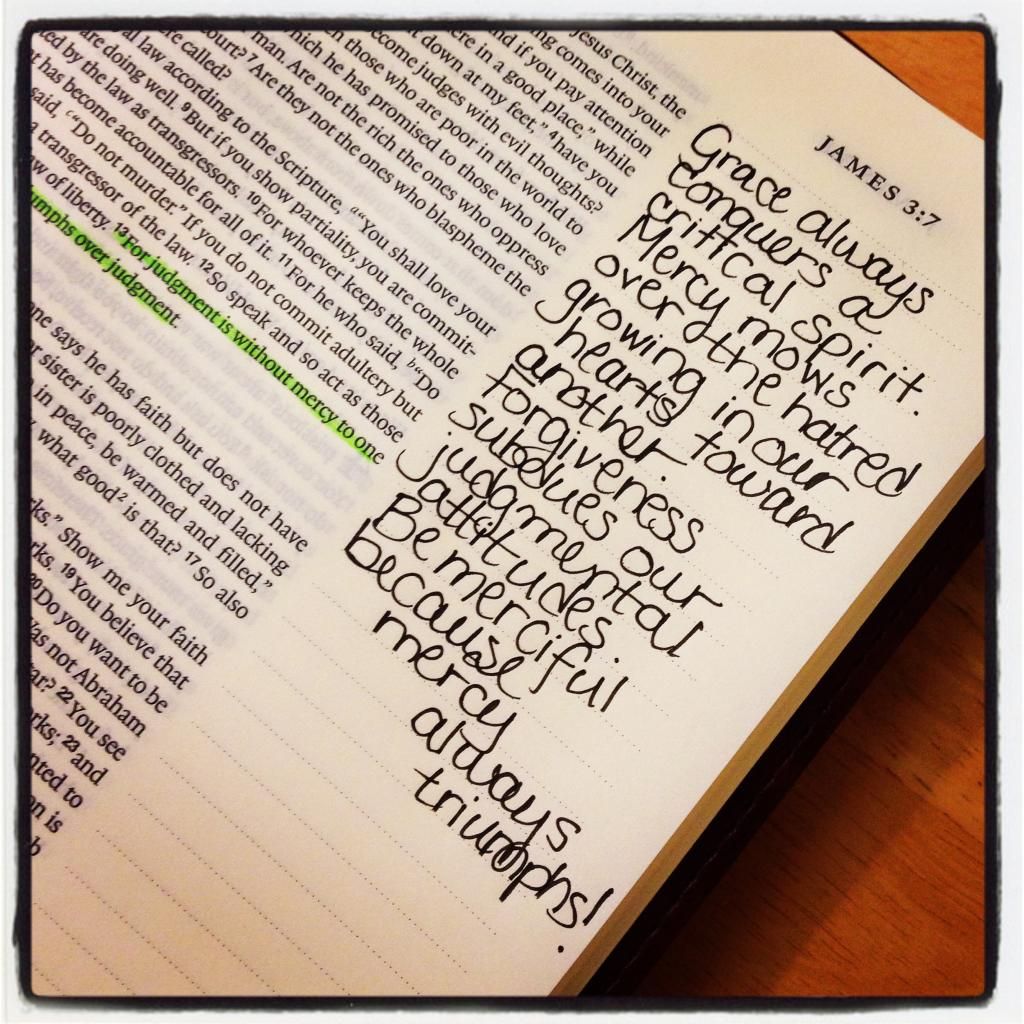 Connect it. Another thing that I will do as I read through a book is to connect ideas and verses. Notice on the first and third photos of my Bible how I reference other parts of Scripture. Sometimes reading one verse will trigger thoughts or connections to another passage. It is helpful to connect the two by writing down the references.
Question it. There are times when what I read hits me as strange or I plain don't understand what His Word is saying in a passage. So I write a question beside the verse. Later I can come back to it and ponder it some more or even write some ideas down as answers as I study further.
Date it. I recently started dating each entry so I know when I recorded my thoughts. I have done this previously a bit in another Bible that I had, and it was interesting to go through it and see dates...like the verse I highlighted and dated years ago as a high school teacher during the time that the Columbine shooting happened. The verse? Psalm 16:1..."Keep me safe, O God, for in you I take refuge." What a testimony it could be to look back on your Bible years later and see how your life and His Word intersected!
So, do you have a journaling Bible? How do you use it? What do you write in it?