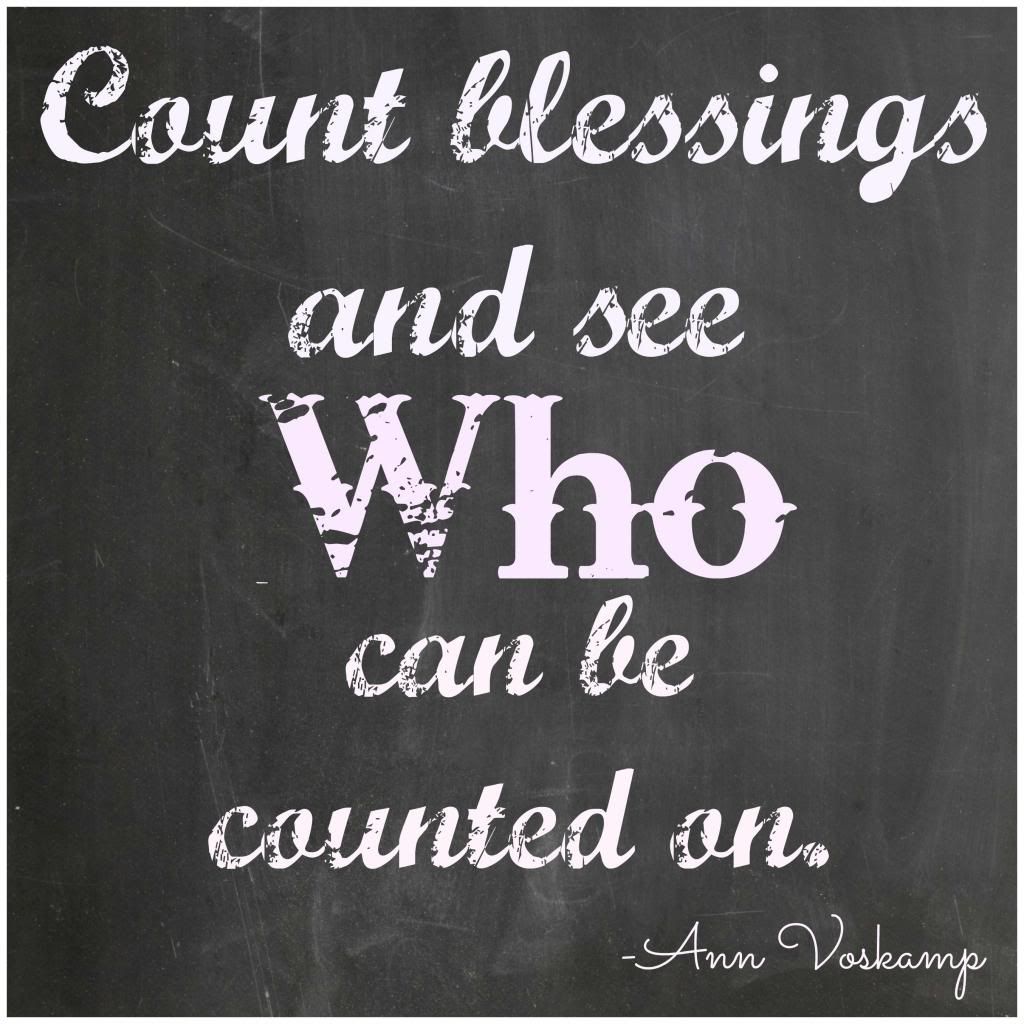 If anyone ever has let you down then you know that counting on others can be a risky business. People disappoint. There is not a single soul on this planet that can fulfill all that we need and want. Look for a lifetime you will not find him or her.
To place our ultimate trust in a fallen creature leads only to misery.
There is One that can be counted on though. He is not of this world. As a child, I really wondered if He was trustworthy. Sometimes I still wonder. After all, He has over the years allowed some painful circumstances in my life. Does that mean He can't be counted on? To the contrary. Christ even told us we would have trouble in this world. So why do we sometimes look at Him dumbfounded as if to say, what are you doing? His ways are not our ways. We would never choose what He allows.
We are all about our comfort. He is all about our character. The two clash.
Counting His blessings is the only way to realize that God can be counted on. The more ick He allows in my life the more I have clung to the gifts that He gives. I have come to the realization that in the end He can be counted on. He is out for my good even if that good has a painful twist or two. He can be trusted if I will just look back and see the trail of blessings.
Are you struggling with counting on God? Start counting His blessings. A gratitude journal is one way to take notice of all His gifts. Once a week (on Mondays) I write my gift list on my blog. You can do the same. Grab a journal or a notebook and start listing. It sounds so simple, but it is life-changing!! Like a scavenger hunt, search out all the ways He touches your life with good things. You will find in the end He can be counted on.
This year my Word of the Year is COUNT.
Come count with me...