I love spring! Here a few recipes that use spring veggies (or you can substitute any veggies you have on hand to fit the season).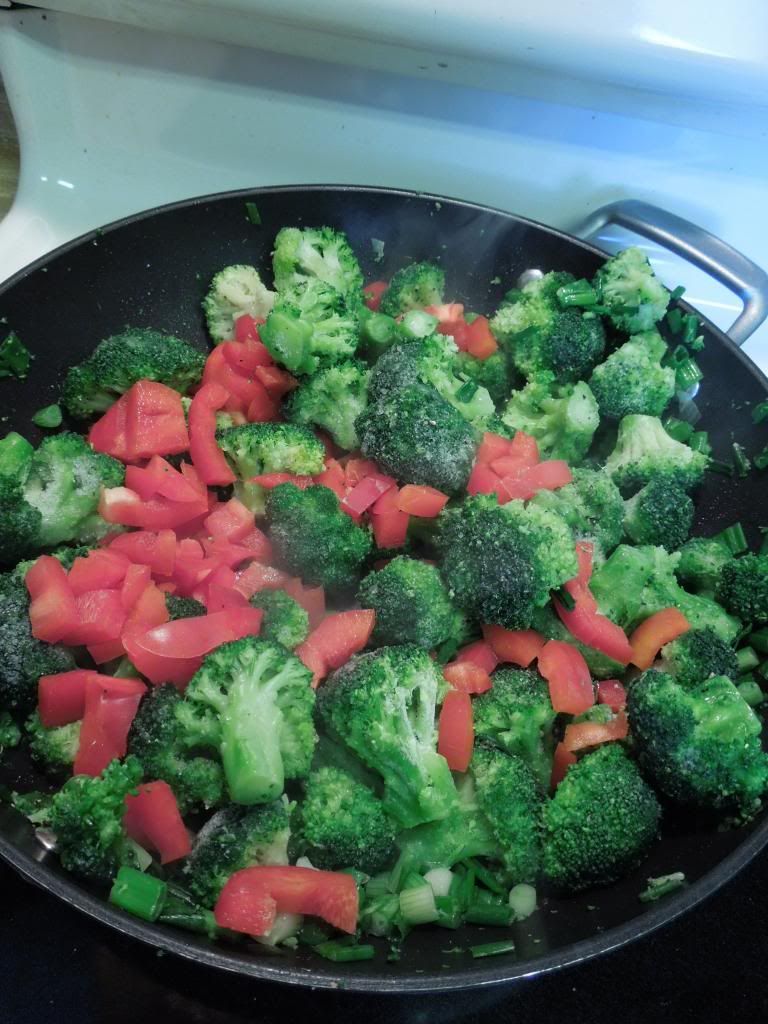 Vegetable Cheddar Strata
2 cups broccoli florets (bite-sized pieces)
1 red bell pepper, seeded and chopped
5 English muffins, split, toasted and quartere

d
2 1/2 cups shredded cheddar
Saute the veggies in the olive oil until tender. Salt and pepper them and set them aside. Grease a 9 by 13 pan and arrange the toasted and cut up English muffins (cut side up) in the bottom of the pan. Scatter the veggies over the muffins. Sprinkle the cheddar over the entire pan. Mix the milk and eggs together. Pour the mixture over the veggies. At this point you can freeze the strata. If you don't freeze it you must let it sit overnight in the fridge. When ready to bake, thaw (if frozen) the strata and bake covered with foil at 375 for 30 minutes. Remove the foil and bake another 20 to 30 minutes until the eggs are set. Let stand 10 minutes before serving.
Spring Veggie Soup with Dill Dumplings
2 T. butter
3 stalks celery, sliced
2 carrots, chopped
3/4 cup green onion, sliced
1 cup asparagus stalks, trimmed and cut into bite sized pieces, cooked crisp tender
6 cups broth
2 cups packed spinach leaves
1/2 t. salt
pepper to taste
Dumplings:
1 cup + 2 T. baking mix
1/3 cup milk
3/4 t. dried dill
In Dutch oven, melt butter; add celery, carrots, green onions, and asparagus. Cook over med. heat until veggies softened (10 min.). Add broth. Cook until mixture comes to a full boil. Lower heat, simmer
for
about
20 min. Add spinach, salt and pepper. Continue cooking 5 min.
We will freeze the soup and on the day of serving add the dumplings. To do this: Stir together dumpling ingredients. Spoon mixture on top to make six dumplings. Cover and cook for about 10 min until dumplings are done.
L

inking up at...