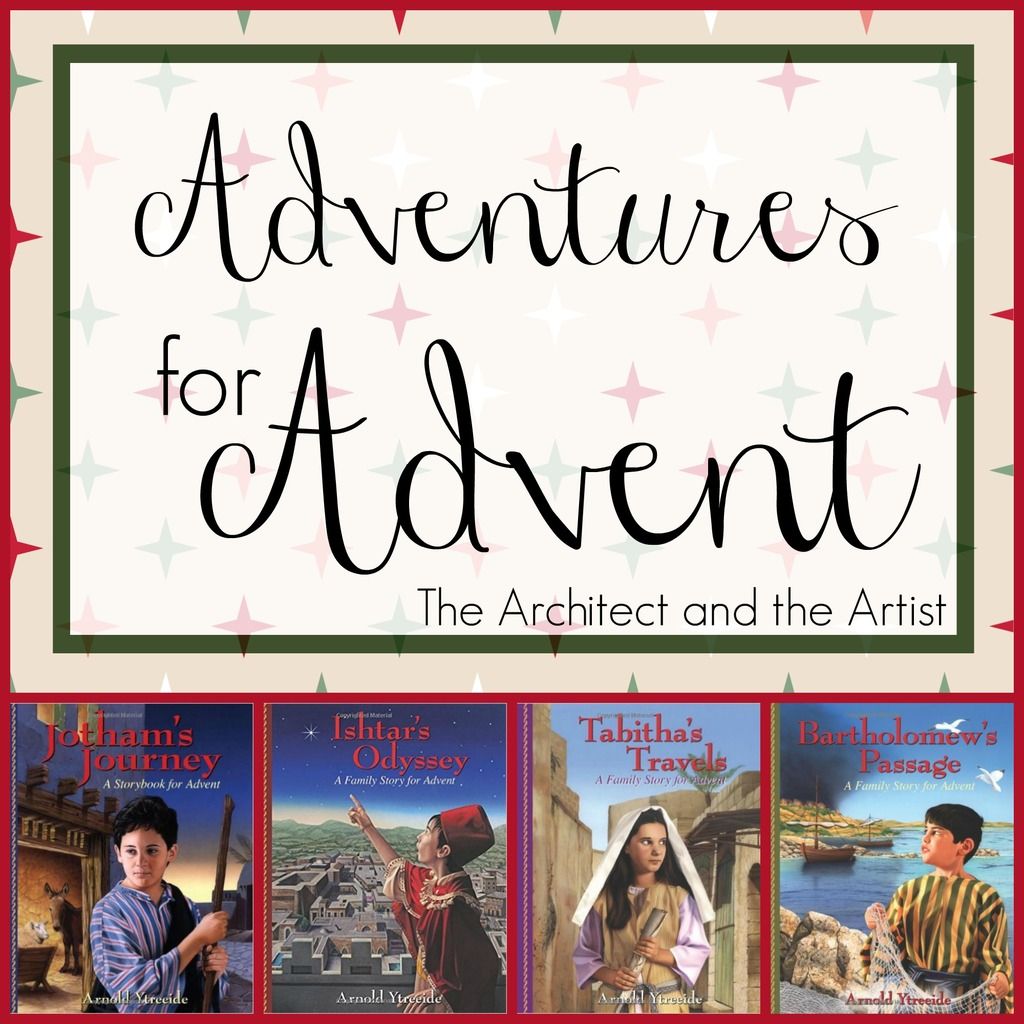 {Affiliate links used.}
Some of my best Christmas memories didn't happen during my childhood, but rather the growing up years for my sons. When the oldest was in elementary school someone recommended
Jotham's Journey
to us for Advent. Jotham goes through a series of adventures that eventually lead him to the birth of Christ! Each night of Advent you read the continuing story that almost always ends in a cliff hanger (making your kids beg for more). After each part of the story there is a short devotional related to what is currently happening. The book also gives you a calendar of when Advent starts and also how to incorporate the candles that go along with Advent in your reading of the story each night.
The author, Arnold Ytreeide, has come out with three other books like
Jotham's Journey
:
Each one of these stories surrounds the birth of Christ, and here is the absolutely awesome thing about these adventures...they are intertwined! Jotham, Bartholomew, Tabitha, and Ishtar cross paths in the story. So if your family reads one the first year and a different story the next year you get to see the story from a whole new vantage point. Last year, my husband and I (because our boys are now too old) read
Ishtar's Odyssey
together even though the boys didn't participate. We loved this angle of the story, because Ishtar is Persian and comes with the Wise Men to see the baby King. It added a whole new perspective!
So if you are looking for a new tradition for Advent these books would be a great addition to your season! The stories are captivating and the messages in the devotionals are not to be missed! Advent starts November 27th...so get ready for an adventure!