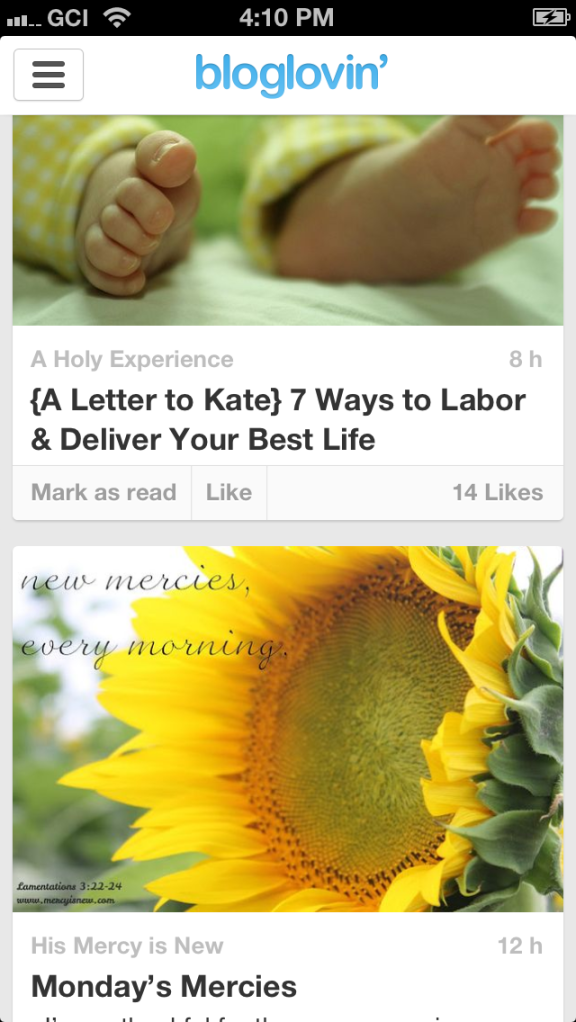 I have to admit that I have a hard time keeping up with reading blogs. Between taking care of the home, homeschooling, and working part time I struggle to keep up! But there are a few blogs that I go to on a regular basis that have stood the test of time...
Holy Experience
Ann Voskamp's blog. She inspires me! If you are a Christian looking to deepen your walk with Christ you need to read her blog.
His Mercy is New
Love, Love Candace's blog! If you homeschool, love missions and Jesus then check her blog out!
Beth Stone Studios
Beth's artwork is amazing! Also a Christian who does art from that perspective.
Life as Mom
Jessica is a homeschool mom that change my life when it came to freezer cooking.
Good Cheap Eats
Jessica's second blog
I am currently reading them on BlogLovin', which is a blog reader similar to what Google Reader was.
Google Reader left the scene on July 1st. So if you would now like to follow my blog you can use BlogLovin'. I have kind of been poking around there, and I have to say that I am actually liking it better than Google Reader. If you would like to follow my blog now please use Bloglovin'!