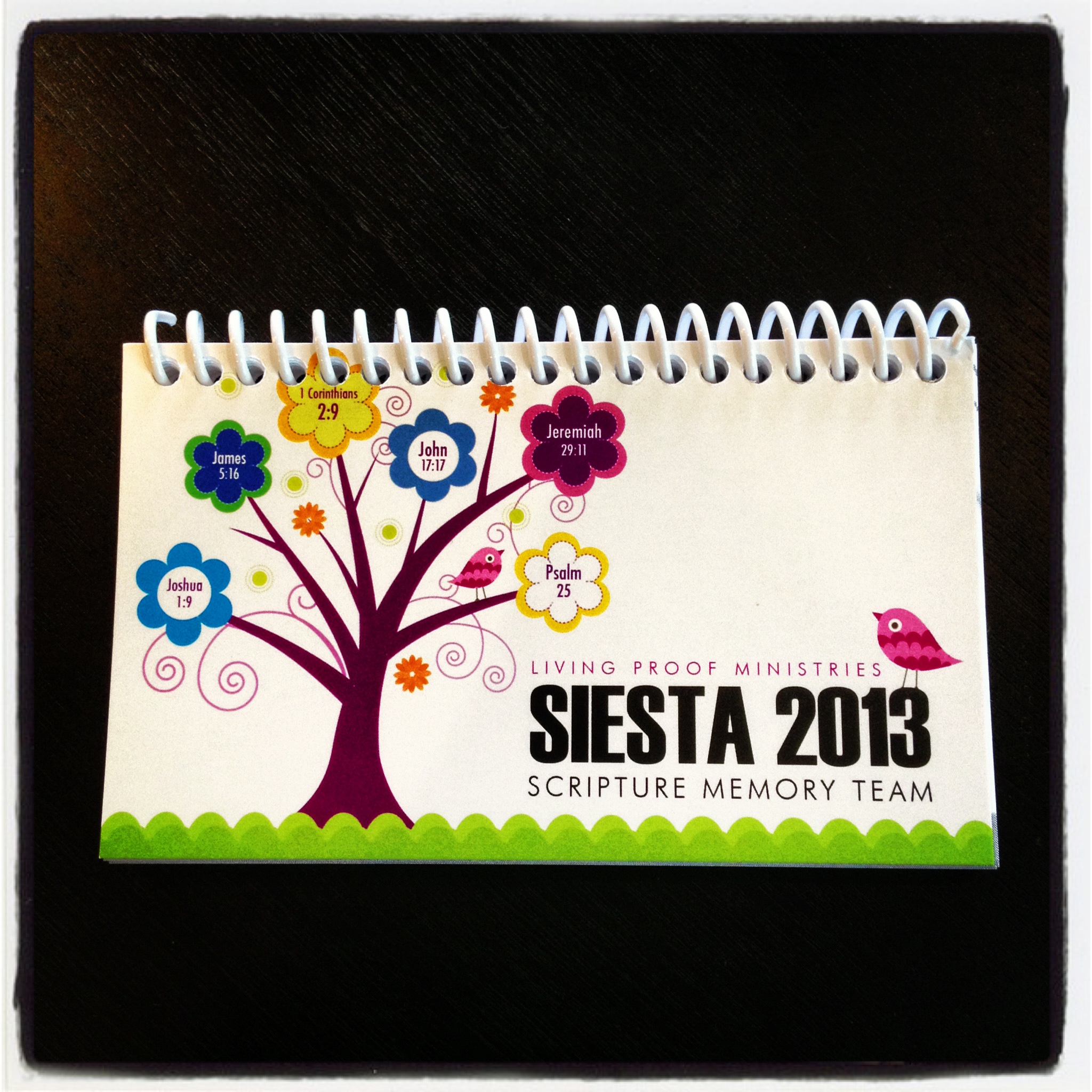 Several years back I started memorizing Scripture. I even attempted to memorize the entire book of
James
! I did eventually get it done (it took about a year to accomplish), but it was extremely difficult and the verses were all jumbled in my brain by the end of it. I was so burned out from it that I stopped memorizing all together. Well, I am wanting to get back into it! So when I saw on Beth Moore's blog that she is doing the
Siesta (Sister) Scripture Memory Team
again, I thought this would be the time to start back up. It is a commitment of only two verses a month. So much more doable.
I have to say that I am inspired by my husband whose memory is incredible. He has been on a quest to memorize a ton of verses and does really well with it. He is able to retain so much more than I can. I am hoping to just stick to the commitment of two verses per month. That will be a worthy goal for me!
If you are interested check out Beth's blog with the above link to learn more about this challenge.