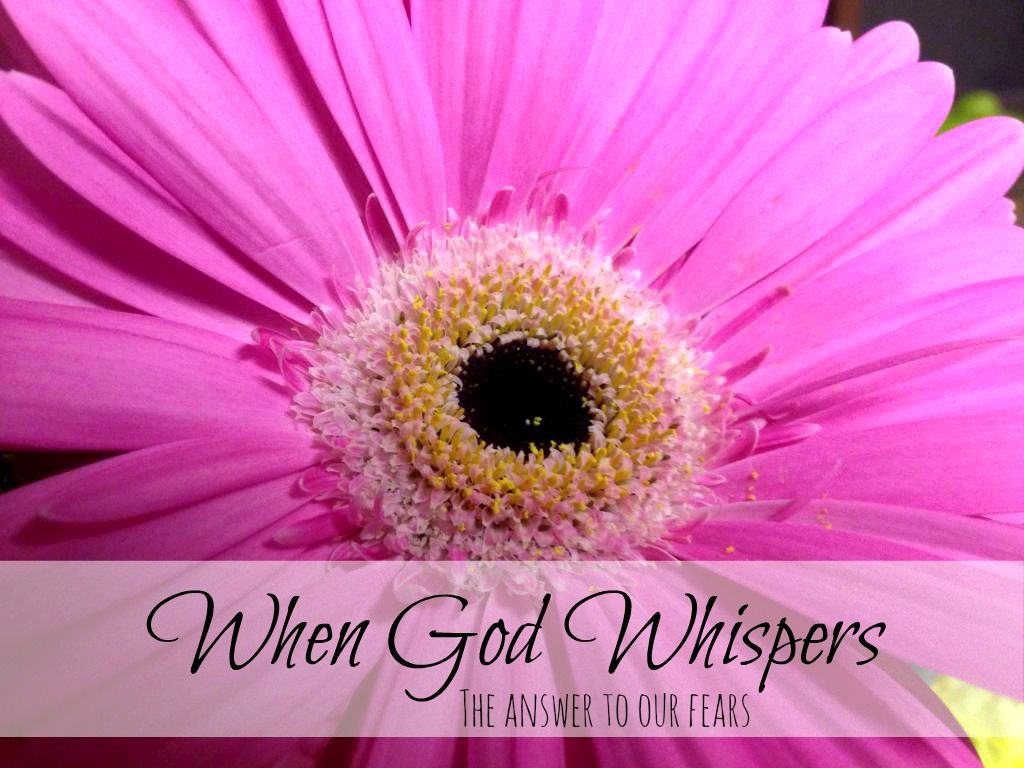 He flees. Fear hunts him down in the form of a manipulative, evil woman. He can't take it anymore. He stood up to the false prophets and even mocked their god. He witnessed a display of tremendous power from his own God, but now he was spent and afraid for his life.
"What are you doing here, Elijah?"
"I have been very zealous for the Lord...the sons of Israel have killed Your prophets with a sword...And I alone am left; and they seek my life to take it away."
-From I Kings 18 and 19
Fight or Flight. The human reaction to fear. Fight? Elijah knew how to pick one when he stood up against 450 prophets of Baal. Flight? Elijah knew where to hide when Jezebel came searching. We all face fears, anxieties, and worries, but our responses to fear rarely satisfy. We fight, and we flee but it never really quells the fear. God has a different response...He whispers.
When God confronts Elijah after fleeing Jezebel, Elijah responds that he is alone. God's reaction was to show up...pass in front of Elijah. First there was a strong wind, but God wasn't in the wind. Then an earthquake...but God was not in the earthquake. Then came fire. No, God wasn't there either. Finally, a gentle blowing, a whisper, and Elijah covers his face. Why? Because God was in the whisper.
God's answer to our fears is always Himself.
Our fears fade when we see His face. Our paranoia subsides in His presence.
He is with us no matter what we face: the strong winds of adversity, the earthquake that crumbles our lives, or the fire of getting burned in relationships. He comes in a whisper to comfort His child. We think that because we suffer harm that somehow we missed Him. He didn't show up that day. Maybe He was too busy, or on vacation, or asleep (by the way, the very things that Elijah accused Baal of), but the reality is that He was always there and His presence is the answer to all our fears.
He was there in your past as you suffered harm. He sits with you now. And the future? He's already occupied it. So the answer to fear isn't fight or flight, but a God who whispers.
Verses on God's presence, the antidote to our fears
Have I not commanded you? Be strong and courageous. Do not be afraid; do not be discouraged, for the LORD your God will be with you wherever you go." Joshua 1:9
The angel of the LORD encamps around those who fear him, and he delivers them. Psalm 34:7
I sought the LORD, and he answered me; he delivered me from all my fears. Psalm 34:4
So do not fear, for I am with you; do not be dismayed, for I am your God. I will strengthen you and help you; I will uphold you with my righteous right hand. Isaiah 41:10
"Do not fear, for I have redeemed you; I have called you by name; you are Mine!
"When you pass through the waters, I will be with you; And through the rivers, they will not overflow you. When you walk through the fire, you will not be scorched, Nor will the flame burn you. Isaiah 43:1-2